Glencore to pay Gertler's Fleurette group $534 million in cash
Cobalt prices are soaring on demand for rechargeable batteries
Glencore Plc agreed to a $960 million deal that will boost ownership of two giant Congolese cobalt and copper mines, and sever its ties with controversial Israeli billionaire Dan Gertler.
For Glencore, the deal achieves two things: greater control of key assets at a time of booming copper and cobalt prices and a parting of ways from Gertler after his business in the Democratic Republic of Congo and relationship with President Joseph Kabila attracted scrutiny from the U.S. Department of Justice.
Glencore will pay Fleurette Group, a company owned by Gertler's family trust, $534 million cash after all debts are paid, the company said in a statement on Monday. The assets include a 31 percent stake in Mutanda Mining, the world's biggest cobalt mine, and a 10.3 percent holding in Katanga Mining Ltd., which operates a nearby copper and cobalt mine.
The deal marks another step in Glencore's turnaround from the commodities crisis. After selling $10 billion in assets and cutting debt, it's returning to dealmaking as commodity prices quickly rebound.
Copper is at a 20-month high and cobalt, an essential element in lithium-ion batteries, soared 75 percent since the beginning of last year. Competition for cobalt resources is intensifying amid a global boom for electric vehicles.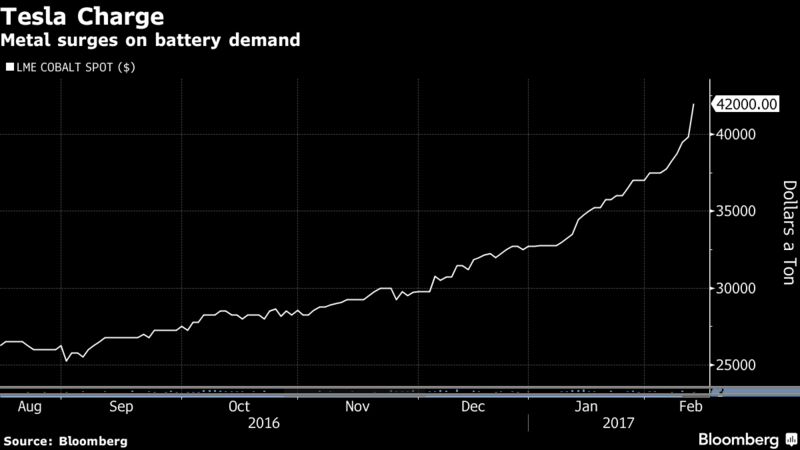 To read more about the race for cobalt and China Moly's $3.8 billion deal
The Mutanda stake is valued at $922 million, and the holding in Toronto-listed Katanga is valued at $38 million, according to the statement from Glencore. The deal increases Glencore's holding to 86.3 percent in Katanga. Glencore also take over $130 million in loans Mutanda owed to Fleurette.
Glencore may have other reasons for buying the mining stakes from Gertler, who is friends with Congo President Joseph Kabila. Cutting ties may protect the Glencore from political uncertainty if the president leaves power following planned elections this year.
Reviewing Allegations
The deal comes four months after the company said it was reviewing bribery allegations said to implicate the billionaire. Gertler denies any wrongdoing and hasn't been charged.
The allegations are contained in a September deferred-prosecution agreement between hedge fund manager Och-Ziff Capital Management Group LLC and the U.S. Department of Justice. In the agreement, Och-Ziff acknowledges participating in the bribing of Congolese officials. Och-Ziff's partner in Congo among others paid more than $100 million in bribes over a decade-long period, according to the agreement. That partner is Gertler, according to a person familiar with the matter.
Glencore's investments in Congo have long been in partnership with Gertler, who provided an enviable line to the top. As the 23-year-old scion of a diamond trading family, Gertler first landed in Congo in 1997 shortly after rebel leader Laurent Kabila toppled the government. Gertler befriended Kabila's son and army chief Joseph, who took over the reins in 2001, when the older Kabila was assassinated.
Diamond Trader
After years trading rough diamonds, Gertler branched out into copper, cobalt, iron ore and gold, building a business empire worth more than a billion dollars.
"We remain committed to the DRC and will continue to re-invest into the country as we have done for the last 20 years," Gertler said in a statement on Monday.
Some of those mines, including Mutanda, turned Congo into Africa's top copper producer, paid billions in taxes, spurred economic growth, even as two-thirds of the population still live on less than $1.90 a day. In other cases, development of oil and copper deposits stalled after Gertler became a shareholder. This week's deal with Glencore provides him with cash for such assets.
Cobalt production at Mutanda, which operates in southern Democratic Republic of Congo, rose almost 50 percent last year to 24,500 metric tons, according to Glencore. By comparison, the global output of the metal totaled 110,000 to 120,000 tons in 2016, according to supplier Darton Commodities Ltd. Mutanda also produced 213,300 tons of copper.
Glencore shares advanced 2.6 percent to close at 328.95 pence in London, the highest since November 2014.
Peter Grauer, the chairman of Bloomberg LP, is a senior independent non-executive director at Glencore.
Read more from original source: https://www.bloomberg.com/news/articles/2017-02-13/glencore-said-to-agree-on-gertler-buyout-in-960-million-deal